This our third annual "Lace Up" 5K Cross Country Run/Walk and 1 mile Family Fun Walk that raises money to bring hope to orphans & foster care children. This year's race will be held at 10am on Saturday, November 8th in Hartland, WI at Lake Country Lutheran High School. The 5K cross country run is a timed race & during the post-race celebration awards will be given for the top runners by gender & age groups.

Race day information and registration, click HERE
Online donations, click HERE
Questions? email laceupfororphans@gmail.com



Looking for a unique service opportunity? Volunteers are needed!

If interested, please email

laceupfororphans@gmail.com

or contact Amanda Penebaker or Jen Wollner.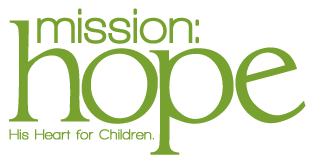 More about our cause:
Oakwood Church has an orphan care ministry, called Mission Hope that seeks to increase the awareness in our community about the needs of foster care children & orphans with the ultimate goal of increasing the number of adoptions.

The ministry holds one large community fundraiser each year, which is the "Lace Up" 5K Run/Family Fun Walk. All proceeds from the race go to both global orphan care at the Jelgava City Orphanage in Jelgava, Latvia & locally to Royal Family KIDS Camp, an annual week long camp for foster care children in Waukesha county.

More about the Jelgava City Orphanage:
The Mission Hope team has sent a missions team each year in partnership with Orphan Outreach (http://www.orphanoutreach.org) to build relationships with the children & complete service projects at the Jelgava City Orphanage for the past 6 years. The funds from this race & the hands & feet of a past mission team were even able to build a playground at the orphanage in Jelgava in 2013. There are currently over 15 adoptions by families in the Lake Country area from this orphanage alone. We also have opportunities for summer & winter hosting programs for these orphans here in the Lake Country area, as well as support an "Aged Out" Program in Jelgava through the physical & financial support of both Orphan Outreach & the Mission Hope ministry at Oakwood Church.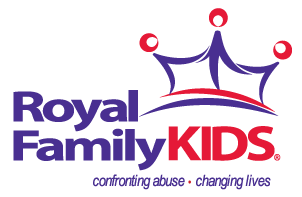 More about Royal KIDS Camp:
Royal Family KIDS is the nation's leading network of camps and mentor clubs for children of abuse, abandonment and neglect. (http://royalfamilykids.org) Royal Kids Camp creates life changing moments for children of abuse in foster care through a week long overnight camp experience. The Mission Hope ministry has had the pleasure of being part of the leadership & fundraising to bring the first ever Royal KIDS Camp to Waukesha County in 2013.

Oakwood Church is a also a member of the Christian Alliance for Orphans: http://www.christianalliancefororphans.org



James 1:27: Pure and undefiled religion in the sight of our God and Father is this: to visit orphans and widows in their distress and to keep oneself unstained by the world.